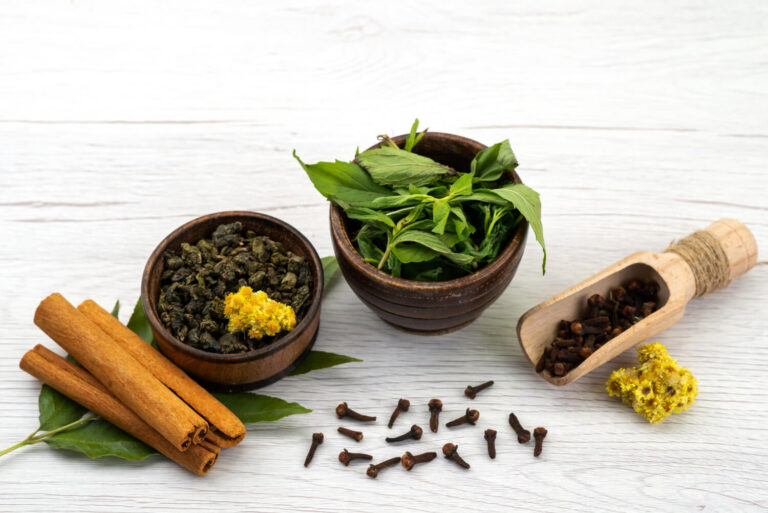 Ayurvedic herbs are used very widely in the ancient history of mankind because of their amazingly beneficial properties. Ayurveda has cures for almost every disease that mankind has ever encountered.
Ayurvedic medicines are extracted from natural sources i.e. from roots, stems, and leaves of different plants. This system of medication deals with the root causes of the disease or any other health issue.
Ayurvedic herbs when used properly in daily life have amazing effects on the quality of life. These are 100% natural and are most effective on our bodies. But you need to have a clean diet and an exercise regime to be healthy and fit.
Shatavari is known as the queen of herbs in Ayurveda. It increases the inner strength of an individual, hence increasing muscle strength. It contains asparagine amino acid that increases muscle growth and athletic performance.
It also increases the usage ability of muscle glycogen and free fatty acids, hence increasing energy levels. It helps in urine production which detoxes our body. Shatavari contains antioxidants, Vitamin A, Vitamin B complex, Vitamin C and antibodies, etc.
Dosage: 1 spoon of Shatavari powder in milk/water.
               1-2 tablets(400-500mg) twice a day.
Ashwagandha is an ayurvedic herb used widely for medicinal and daily health purposes. It increases concentration power, energy levels, body composition, strength, and muscle mass and decreases fat.
Ashwagandha is known to be helpful in reducing cortisol levels, bad cholesterol, and inflammation. It boosts testosterone which is the main hormone for muscle growth and sperm production.
Dosage: 5g powder per day.
               500mg tablet per day.
Shilajit is a natural ayurvedic testosterone booster. It contains fulvic acid which increases the absorption of nutrients and minerals. It also helps in increasing energy levels as the food gets digested properly.
Shilajit contains iron that helps in increasing iron content in the body. Iron increases the production of red blood cells and hemoglobin. As hemoglobin increases, the oxygen supply becomes better reducing sore muscles and fatigue.
It acts as a good electrolyte too because it contains minerals. It has been also seen that it shows anti-inflammatory properties and boosts immunity. 
Dosage: 300-400mg per day in warm milk.
               If resin, about grain in warm milk.
This ayurvedic herb stops the increase in catabolism and decrease in anabolism. This process increases muscle mass and strength. Rhodiola Rosea also increases ATP cell production which increases energy level.
It helps in increasing endurance as the energy levels are high. Reduces cortisol levels which decreases stress in muscles and keeps the body anabolic.
Dosage: As directed in the product you purchase.
Precautions for ayurvedic herbs
1. Use any herb only for up to 6-12 weeks and then stop consuming it for some time. 
2. Always consume it as directed by your physician if you are having any medical issues.
3. Always read and know about the product and the herb before consuming it because it may have side effects on your body.
4. Never take any medicine by just listening to someone's suggestion.
Follow us on Instagram for more content and updates.