Why is traveling significant in life?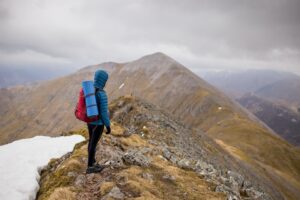 Traveling is a key aspect of human life when it comes to exploring things. Exploring what? People or culture or places or nature? It's LIFE. How well do you know the world staying in one place? Earth is our home. So, studying this side of life through travel or adventure is important for one's well-being.
It's honestly more than just visiting places and taking pictures. It allows you to see yourself and the world from a different perspective, in a healing way. Yes, it helps in healing from the past as you get to meet new people from different places and cultures, and also, nature is the biggest healer.
How does traveling help to cope with life?
Today's generation is more chaotic than ever, literally, everything is connected to technology these days. People tend to talk on the phone or do video calls rather than actually meet in real life. Jobs are mostly online, shopping has become online. What's there more to say?
So, how can going out or touring help to deal with these things?
1) Gets you out of your comfort zone: Exploration truly begins when you break out of your routine life. Going on an adventure lets you experience things that you have never experienced before, thereby, helping you to get out of the virtual world for a start and then eventually get comfortable with new surroundings.
2) Learn to live in the present: Most of the people working with overpacked schedules and the things that they do after, have strictly become addicted to this lifestyle where they can only think about "what's next" rather than embracing the present.
Traveling is a great way to make sure you're enjoying what's going on at the present moment, as it involves a constant state of motion which is healthy for both your mind and body.
3) Meeting new people: Getting to know new people introduces you to a whole new life of thinking and responding. You learn something new from every stranger around you and that allows you to understand how different cultures live and how every culture has a different perspective on life.
It enables you to build connections with so many people, you might meet them for a day or two, but the memories shared will be there for a lifetime.
4) Self-development: Traveling is one of the easiest way to enhance personal growth. As you move out from your comfort zone to the outside world of unknowingness, you are going to make sure that you are independent as well as responsible. Also, you will acquire a sense of stability and security.
5) Improves health: Traveling undoubtedly improves your physical and mental health. Just planning for a trip boosts happiness and feels enriching. People who travel are less prone to health issues as they keep their bodies active most of the time.
Traveling involves physical activity which is good for the heart promoting balanced blood pressure and even preventing a stroke. Also, it improves brain health by reducing stress levels and boosting creativity.
6) Improves sleep patterns: Poor sleep routine with high levels of depression, stress, or anxiety is a harmful mixture for our mental well-being. This results in nervousness, irritability, and poor cognitive functions. As the body is active during traveling, it needs rest as well;  where the brain and body rejuvenate at a perfect state.
7) Supports inner peace: People with busy schedules and lifestyles are eventually followed by stress and tensions. They have lost their inner peace somewhere in the midst of all this hectic and hustling life around them.
Touring or an adventure is the best remedy to loosen up the tensions and experience peace in the mystery of nature, which ultimately helps us to grow physically, mentally, and spiritually.
know scientific health benefits of traveling
Related: How to live a healthy lifestyle
Follow us on Instagram and Facebook for more content and updates.